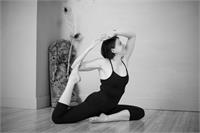 Anne earned her Yoga Alliance Registered Yoga Teacher certificate at the 200 hour level from the Esther Vexler Yoga School. After starting
aerial dance training in 2012
with Aerial Horizon, she
discovered a new passion that combines her love of yoga with the freedom of movement found through the aerial arts. Living up to her childhood nickname of Monkey, she loves the freedom found in hanging upside down and swinging.
Teaching Philosophy
My classroom is a place of authentic exploration where students can nurture their stillness, playfulness, and joy. My classroom engages students in dynamic movements and breath. My class is designed to allow students to actively experience kriya yoga—the enduring of difficult poses with tapas, the surrender in each pose, and the wisdom to listen to their own inner teacher. My class will carve out a space for students to engage in the practice of being centered and creating space to observe themselves as a wholehearted person.
---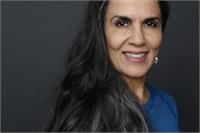 I've practice yoga for 20 years because; I felt the incredible healing powers of yoga physically & mentally. In 2012, I took my passion for yoga and my desire to go deeper by completing a RYT 200 teacher training at the Ester Vexler Yoga School, in San Antonio. While studying yoga asana and philosophy I was introduced to Ayurveda, a sister science to Yoga, focused on Self-healing aimed at restoring wholeness and spiritual healing. I was inspired; and I enrolled and graduated from the Himalayan Institute's Ayurvedic Yogi Specialist (AYS) training.
In February 2016, I completed Judith Lasater's Restorative Yoga training, fabulous for anyone wishing to remove tension from the body and mind and restore energy and joy!
Teaching Philosophy
Through my training and mentors, I practice and teach a Hatha yoga style that focuses on alignment and is designed to open the energy channels in the body. I love using the yoga wall, chairs, props and aerial hammocks to explore, refine and advance traditional asana. I hold positions a little longer and use breathe to help focus, build strength and flexibility. Please join me in my exploration of the flowing, dynamic form of yoga.
---
Yoga started knocking on my life's door all the way back in the mid 1990's. By 2002 I was having so much fun I was in yoga teacher training. It has been a wild and crazy ride ever since. I have had the opportunity to teach in Colorado Springs, Phoenix, San Antonio and now Boerne.

In 2010, to help me deepen my understanding of yoga and to help my students more, I completed a 400 hour training in Thai Yoga Therapy. In 2013, I completed my 500 hour training to become a Texas licensed massage therapist. With this additional training I can now help my students find the best versions of the postures for their bodies.

Throughout all of my teaching and trainings what has stayed consistent is the importance of our breath and how through our breath we can transform both our movement and our bodies. Please join me to discover the joy of uniting breath with mindful movement.
---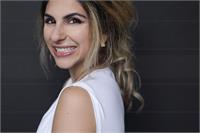 Melissa Aguirre ERYT 200, RYT 500
Yoga Therapist, Stress Management Specialist, and Reiki Practitioner- Melissa Aguirre, has been committed to passing on healing and wellness through teaching yoga therapy ever since she discovered her own healing through the yoga practice. She is a member of The International Association of Yoga Therapists, an ambassador for Yoga Across America, a volunteer for The American Heart Association and registered with Yoga Alliance. Having taught for The University of North Carolina Asheville, T.H.E Center for Disordered Eating, The Wounded Warrior Project, and private yoga therapy; her teachings include a realm of therapeutic yoga and poetic inspiration she uses to generate a safe, healing environment to encourage healthy life style choice and self care for her students.
Melissa's desire to teach yoga comes from the intention to ultimately calm the mind, develop a healthy body, and achieve an optimistic energy in her life. She is inspired to create a balanced practice with teachings that focuses on physical wellness, relaxation, and the unity of the mind, body, and spirit.
Learn more about Melissa Aguirre at www.melmarieyoga.com
---
I began practicing and studying yoga 17 years ago when I developed asthma and a few other health problems needed a regular practice to balance out the rigors of my professional life. For nearly two decades, I have worked to make Texas a better place through public interest issue advocacy, lobbying, organizing and now as a nonprofit fundraising and strategic consultant. Throughout this time, my yoga practice has sustained me in more ways than I could have imagined. It's offered me evidence of my own strength, courage, flexibility, compassion and endurance.
I turned my attention to teaching yoga now because I have learned first hand the power of this practice to provide clarity and help me create balance in my life, and I want to help others achieve this, too.
I earned my RYT 200 at Castle Hill Fitness Yoga School in Austin in 2010 and will conclude RYT 500 training with Christina Sell and Gioconda Parker at the San Marcos School of Yoga in January 2017.
Teaching Philosophy
The physical practices of yoga have proven for me to be the most accessible pathways to introspection, contemplation and meditation, which I need to recharge my energy, renew my drive and recover from the scrapes and bruises of life in the everyday modern working world. I teach and practice Yin Yoga and Vinyasa Yoga for full spectrum nourishment of my physical, spiritual and mental self. My classes will challenge you! But just enough to experience your innate vitality and strength, and activate the parasympathetic nervous system to productively deal with the stress of work and life. You will leave feeling alive, refreshed and ready to take on new challenges!
---
Julie is a registered Yoga Teacher (RYT 200) with Yoga Alliance. She fell in love with Yoga over 10+ years ago and looks forward to sharing her experience and passion for the practice of Yoga with you:). Julie will guide you with compassion and love through a mindful gentle Hatha practice, synchronized with breath to balance the body and mind.
---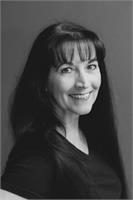 Sharron has been teaching yoga now for 12+ years, and was an avid student of yoga for 4 years before she started teaching. Yoga changed her life, and she believes it can change yours too! Sharron has a passion for yoga and helping people live healthier, happier and more peaceful lives. Yoga has definitely been an amazing tool for just that for both her and her students through the years. She teaches a traditional Hatha yoga, mat yoga, chair yoga and also a Chakra Meditation class.
---
I am a manual therapist and certified movement educator for Yoga Tune Up®, The Roll Model Method® and The Melt Method® and I am a Techniques certification candidate for Craniosacral Therapy with the Upledger Institute. I have been a yoga and movement student for over 20 years. Over the last 4 years I began to play a little more with my personal movement practices by adding in somatics, dance, barre, and pilates to my asana practice. In the process of exploring my movement I realized that I was resolving many of my personal body issues: pain, disrupted sleep, digestive disorders and mental anxiety. My explorations have helped me on my path toward deeper self- study in my personal yoga practice and I have improved my sleep, digestion, mental outlook and no longer rely on medications to manage pain, mood or sleep. My approach is founded on the simple concept that our bodies are naturally self- healing mechanisms. When we couple that knowledge with a practice of keen body awareness and compassion we create environment for change to impact our physical structure, brain and nervous system. References and recommended reading: Jill Miller , The Roll Model Katy Bowman , Move your DNA Mosche Feldenkrais , Movement through Awareness
---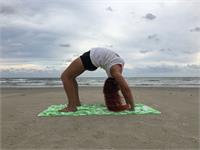 Laura's parents practiced yoga in the years before and after her birth, it was they who introduced her to yoga as a small child; one of her favorite books was Rachel Carr's "Be a Frog, A Bird or A Tree" which led to the discovery of some of her favorite asanas. She drifted away and returned a few times before realizing the benefits were just too good to live without. Upon ascertaining this, she began to think about teaching, she then enrolled in and graduated from Esther Vexler Yoga School, and is now Vice-President of their Board of Directors. She teaches in a hatha style with an emphasis on breathwork. He favorite Iyengar quote is, "The hardness of a diamond is part of its usefulness, but the true value is the light that shines through it." She believes yoga has helped her shine a little brighter and enjoys through teaching, helping her students explore and discover how to shine a little brighter themselves.
---
Tricia Ptak, MA, LPC, E-RYT. Tricia had explored yoga, meditation and their healing properties since 2004. She has completed multiple teacher trainings with Jonny Kest, Shiva Rae and Rod Stryker. Tricia's style of yoga is relaxed and welcoming to all to be where they are. Tricia has served as a Yoga therapist, working with accident victims, chronic pain, knee and hip replacements, people with anxiety and fibromyalgia. She is a licensed professional counselor with 23 years of experience.
---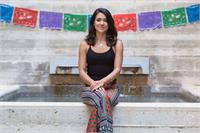 Growing up in San Antonio,Sophia developed a love for cooking, nature and yoga. Sophia
desired a way to integrate her passions to help aid others through nutrition counseling. She
earned her Bachelors of Science in Nutrition at The University of the Incarnate Word graduating
in 2012. While working in the nutrition field after college, she gained a deeper understanding of
the need to integrate both mind and body in order to heal oneself. Sophia then completed her
200 YTT in 2016 while living on the Big Island of Hawaii through Peak Beings Yoga. She has
had experience working at health retreats as a yoga instructor and nutritionist creating meals,
recipes and nutrition coaching through a plant based, whole foods approach. Sophia offers a
mindful Vinyasa class drawing in the elements of the subtle body, connecting it to breath.
Creating steady flows to increase heart rate while being mindful of proper alignment. Sophia
looks forward to guiding you through your practice.
---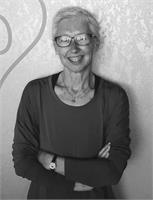 Leslie has been practicing yoga for over 20 years, and has experienced firsthand its many physical, mental and spiritual benefits. She is a graduate of the Esther Vexler Yoga School and a registered member of Yoga Alliance at the RYT/200 level. She has her Bachelor of Arts degree in Philosophy from Texas A & M University. She likes to write poetry and has published a book of haiku. And she is also a member of the Alamo Area Master Naturalists.
Teaching Philosophy
As a certified yoga instructor, I am blessed with the opportunity to share my love of yoga with others. I strive to honor the long lineage and heritage of classical yoga, respecting the wisdom of the many honorable gurus who have come before me. And I teach yoga to serve in love and compassion, promoting the physical, mental and spiritual well-being of all students as we seek the sacred together.
---